Return to Headlines
March 31 Riverdale Grade School News
Today we welcomed half of our 5th and 6th grade classes back for alternating Wednesday schedules and look forward to welcoming back 5/6th as well as 7/8th grade students tomorrow. We are excited to be planning for schedules with longer school days and will continue to work toward that goal as quickly as we can. Information will be shared as soon as we have it, and I am always happy to answer questions.
Sincerely,
Acting Principal Jennifer McDonald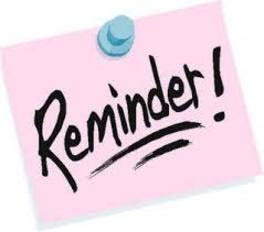 REMINDERS
With many of our students now back in the building and entering different doors, we ask that students arriving late enter through the front door.
Prior to Coming to School Each Day
Students must stay home if they're sick. In an effort to keep everyone safe, please check your student(s) for the following:
In the past 14 days, my student has not tested positive for COVID-19
In the past 14 days, neither my student, nor any individual living in my household has been in contact with anyone who has/had a confirmed case of COVID-19
In the past 14 days, my student has not been advised to self-isolate or quarantine by a medical professional or a local public health official
My student does not have a fever (temperature over 100.4 degrees Fahrenheit) without having taken any fever reducing medications
My student does not have a new or worsening cough
My student does not have any new or worsening shortness of breath
My student is not experiencing chills
If your child is experiencing any of these symptoms, they must stay home. Please report their absence and symptoms to the
office
.
Car Signs
Parents picking up students will join the car line in the turnaround on the south side of the building.
Place the attached sign in your front passenger windshield so that we can clearly see it or hold it up for the staff to call your child.
We will have several staff with radio communication available to help load cars. To ease the flow of traffic, please pull up to the farthest point as directed by staff. If you plan on carpooling, please print additional signs for each student. You must have a sign for each child you will be picking up
TAG Tuesday
The Riverdale Grade School Talented and Gifted (TAG) Committee is hosting these webinar events each month for parents to learn more about Riverdale's TAG program. The next TAG Tuesday is April 13 from 6-6:30 p.m. via
GoToWebinar
. The topic of this meeting will be ways to challenge your TAG student and summer opportunities to support your student.
Restorative Justice Corner
When was the last time you were on the receiving end of a random act of kindness from a stranger or a loved one? Hopefully not too long ago! With our current circumstances, it might be a little bit more challenging to perform random acts of kindness, but it's not impossible! When we reflect on how nice it is to be on the receiving end of an act of kindness, we need to also think about our impact we can have on people when we are kind to others. Simple gestures can have a grand effect: they can brighten someone's day, remind someone you care and even start a ripple effect.
We can start now by teaching our students the value of kindness. You can ask your student if they performed an act of kindness today. You can encourage them to perform at least one tomorrow. Some ideas for random acts of kindness include smiling at someone at school, reading to a sibling, doing a chore at home without being asked and giving someone a compliment. Children learn best about kindness from feeling it, not just by thinking about it or talking about it. So practice some random acts of kindness today!
Megan Lenard
RGS Restorative Justice Coach and Behavior Specialist
Bus Schedule for K-8
For your convenience, the button below allows you to view all K-8 bus routes at once. Remember, we do not post our bus routes online for our student's safety.
Important items to note:
There are days and times for each specific grade in 5th-8th.
5th & 7th grade are in the morning pick-up and drop-off times.
6th & 8th will follow the afternoon pick-up and drop-off times.
K-4th please check these routes as additional stops have been added.
5th-8th please also note the different drop-off times on Wednesdays.
REMINDER
Playground
We're ready to cautiously open the playground with the following guidelines in place:
Open to community prior to and following school hours (not during school hours)
Adhere to social distancing (signage to be increased)
Frequently clean and disinfect high-traffic areas and commonly touched surfaces (Cleaning encouraged in between uses by community members and hand sanitizers to be provided)
Clear signs (healthoregon.org/coronavirus) listing COVID-19 symptoms, asking visitors with symptoms to stay home and who to contact if they need assistance.
CALENDAR
Important dates
April 1 - All of 5th and 6th return on site (5th in the morning and 6th in afternoon)
April 1 - First day for 7th/8th is on April 1 (7th in the morning, 8th in afternoon)