Return to Headlines
Aug. 25 Riverdale Grade School News
Thursday, Aug. 25
Riverdale Grade School News
Welcome to the 2022-23 School Year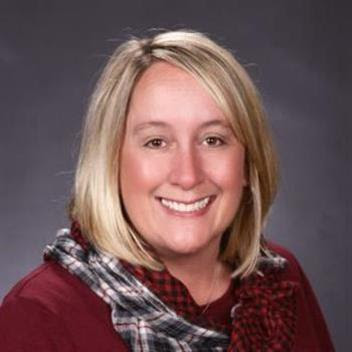 Principal's Message
I am so thrilled to start the new school year. The positive energy in the building is palpable. Our resilience as a community has landed us in a beautiful place of growth and change. We have looked closely at our schools and had the opportunity to celebrate what is working well, adjust what needs support, and create a school that reflects the values and spirit of our community.

This summer, myself and our dream team (Tanya, Antonio, Elizabeth, Kendra and Edgar) were the only ones in the building. Never has it been more clear to me that school is not just a building. School is a community made up of children, caretakers, parents, neighbors, teachers and staff. When this community comes together, the product is an incredible amount of learning and growth. You will hear me often talk about the importance of community throughout the year. With our new district leadership and commitment to our schools, our community will thrive.
This week, our fabulous staff have been working hard to prepare for our children to return. Schedules have been created, classrooms are clean and new curriculum has been added. Our new and returning staff are excited for a year with new programs, such as robotics, STEM carts and Spanish beginning in 5th grade. We are also excited for the return of classic activities, such as community school and assemblies. New systems to thoroughly look at data will provide us with information that will target our instruction and provide an exceptional academic experience for all.
My heart is full as we return this year knowing I am surrounded by a community of caring, thoughtful and kind people. Together we will ensure that our children are loved, learning, and growing. I am always here for questions or concerns, but most importantly, our students.
With anticipation of an exceptional year,
Riverdale Grade School Principal
Drop-Off/Pick-Up Protocols
Please read as our Drop-Off and Pick-Up protocols have changed.
During the first week of school only, parents/caretakers are welcome to walk their students into the building and classrooms at the beginning of the school day. Doors will open at 8:20 a.m.
Drop-Off
Walking Students
If your child walks to school, the back middle doors and front doors will open at 8:20 a.m., and they may enter from either set of doors.
Bus Riders
If your child rides the bus to school, they will be dropped off in the north parking lot and will enter the building at 8:20 a.m. through the back middle doors.
Car Riders
Students who are driven to school may be dropped off in the south parking lot starting at 8:15. A staff member will be there to direct students to the back middle doors, which will open at 8:20.
Pick-Up
Car Pick-Up
Students that will be picked up by car will be directed to the south parking lot to wait for their ride. K-2 students will be picked up first starting at 3:10 p.m. and 2:10 p.m. on Wednesdays. If your student is 3rd grade and above, please meet your student at 3:20 p.m./2:20 p.m. to help traffic flow.
Walking Students
Students in grades 3-8 that will be walking home must communicate with the classroom teacher. K-2 students should not walk home unless with an older sibling and with clear plans and communication.
Bus Riders
Will be directed to and supervised while loading buses. Please communicate (K-4) what bus route number your child rides home with your classroom teacher.
Pick-Up at Doors
If you prefer to pick your student up in person, you can meet them at the back double doors outside the building. Younger students will remain with a teacher until a parent is present.
*K-4 parents and caretakers, please communicate go-home plans with your teachers prior to the first day of school
Healthy Habits Lunch Information
If you are new to orgsonline, please create an account using 213RGSOROR, and check out our offerings!
You will be able to continue ordering for September 12th thru September 30th until September 6th. There is more information on the orgsonline Message Board.

Instrument Rental Night is Sept. 7
Beacock Music will be hosting an Instrument Rental Night from 4:30 - 6 p.m., Wednesday, Sept. 7, in the RGS Band Room. Instruments, rental contracts, music stands and cleaning kits will be available, saving you the trouble of going to a music store to rent an instrument for your student. 6th-8th graders are also welcome to attend to purchase new cleaning kits, which are recommended each year, or to rent instruments. Please email Marcus Herron at mherron@riverdale.k12.or.us if you have any questions.
Safety in and outside of school
Students must sign out in the office prior to leaving campus.
Parents/caregivers picking up their student must use the call system at the front door to notify the office they are there to pick up. Students will then be called down by front office staff to sign out in the office and then sent outside to the waiting parents/caregivers. No student may be dismissed or leave school grounds without the proper documentation. For safety reasons and to preserve instructional time, we ask that you remain outside during instructional hours. Please allow the office to assist with getting students for appointments or delivering items as needed.
Reporting Absences
For the safety of our students, it is imperative that parents contact the school prior to 8:15 a.m. each day of a child's absence. There are two ways to report an absence:
Parents will be notified if students are marked absent during first period. However, to put everyone's mind at ease, please remember to call ahead so that there is no delay in accounting for your student's whereabouts.
Prearranged absences: If your student will be absent for an extended period, please complete a Prearranged Absence K-4 and 5-8 Form for your child's grade level, which can be found on the grade school website under Handbooks, Policies & Forms.
How to communicate special end-of-day plans
We ask that you communicate special end-of-day plans for students via email or phone well in advance. We often have a high volume of calls around 3 p.m., which makes it challenging to best communicate and carry out your plans for your students. Thank you all for your help with this.
PTC Emails
The Riverdale Parent Teacher Club (PTC) is an independent nonprofit that sponsors events and activities to support our students and schools. Make sure to check out its new website and create an account to receive PTC communications, including its weekly newsletters for RGS and RHS families. Note that PTC communications are separate from and not managed/sent by the district.
Important Dates
Monday, Aug. 29 - First Day of School
Monday, Aug. 29 - First day of RGS sports practices
Monday, Sept. 5 - Labor Day (No School)
Monday, Sept. 6 - First Day for all kindergarteners
Wednesday, Sept. 7 - Band Instrument Rental Night from 4:30 - 6 p.m.
Thursday, Sept. 22 - Back-to-School Night from 6:30-8 p.m.
Tuesday, Sept. 20 - Picture Day
Friday, Oct. 7 - Inservice Day (No School)