Return to Headlines
Nov. 9 - Riverdale Grade School News
Wednesday, Nov. 9
Riverdale Grade School News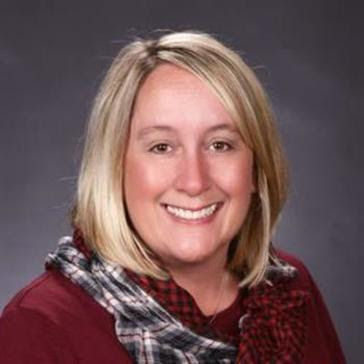 Chronic absenteeism is a big concern across Oregon. According to state standards, a student is considered chronically absent when they have missed more than 10% of the school year - roughly two days per month.
There's a very strong correlation between good attendance and success in school. On the other hand, students who regularly miss school are also more likely to struggle in school.
Every Day Matters here at Riverdale. Our goal is to have every student attend 90% of calendar school days. Research shows, it's easy to see the truth in those three simple words: Every Day Matters.
Students who regularly miss school can quickly feel hopeless, and returning becomes harder and harder.
Being chronically absent puts kids at risk for dropping out of high school or falling behind their peers academically.
When it comes to tracking chronic absenteeism, all absences count - excused or unexcused. All absences represent lost time in the classroom and therefore, lost opportunities to learn.
It doesn't take much - just two absences per month, to be considered chronically absent. This is equivalent to 18 days over the course of the school year.
Attendance patterns are set in the first months of school and can be predictive for the rest of the school year. That is why we are asking families to join us in an effort to raise awareness about the negative impacts of missing school. (Of course, when children are truly ill, it is in everyone's interest that they stay home to recover!)
You can expect a series of regular communications this school year about our progress toward the goal of keeping our students' rates well above 90%. For those families struggling to get their children to school, we are here to help. Please do not hesitate to ask for our support! Families of students already at risk of being chronically absent will soon be notified of the processes we use to get student attendance back on track.
Riverdale Grade School Principal

Notice for Oregon's Statewide Assessments in English Language Arts and Mathematics
Oregon law (ORS 329.479) permits parents/guardians and adult students* to annually opt-out of Oregon's statewide assessments in English Language Arts (ELA) and/or Mathematics by submitting this form to the school the student attends. The school shall provide any student who is excused from a statewide ELA or mathematics assessment with supervised study time while other students are testing.
If you'd like to opt your student out, please read and complete this form. Please turn in forms to the front office or email them to Tanya Steele.

REMINDER
Register Now for Winter Sports – Nov. 27 deadline!
Read the full instructions on how to register here.
RGS Winter Sport Options
6th-8th Grade Boys and Girls Basketball
Esports - Students will compete in the Rocket League esports team! The RGS team needs at least 3 students to be able to compete.
How to register
Sports physicals
Just a reminder that sports physicals are good for two years and must be completed on the required OSAA physical exam form.
Practice start date: Riverdale Grade School – Monday, Nov. 28
Opportunity to send care packages to children in Ukraine
One of the most valuable things to send would be books and letters. Packages must be between 30 & 65 pounds, minimum 30 lbs, maximum 65 lbs. Boxed, taped, address labeled. Cost is $1/pound plus $10 delivery to the destination. It takes 2-3 months to reach, may be sooner with war relief efforts though could be longer.
Bring packages to the Mission on Foster & 58th street, entrance is from the 58th from 10 a.m. - 5 p.m., closed for lunch 2-3 p.m.
- RGS student Nina R.

REMINDER
Lost and Found
Please remind your student(s) to check the lost and found located in the commons entryway. The lost and found is currently overflowing with items that need to be collected as soon as possible. All items will be donated if not picked up before Fall Break.

Important Dates
Wednesday, Nov. 9 - District Finance Town Hall at 6 p.m. at Riverdale High School
Friday, Nov. 11 - Veterans Day (no school)
Nov. 21-25 - Fall Break