Return to Headlines
Nov. 10   Riverdale High School News
Thursday, Nov. 10
Riverdale High School News
I read my RGS colleague's letter on the importance of attendance in this week's RGS Newsletter and thought to myself, "I couldn't have said it better myself." And since I agree wholeheartedly about the importance of attendance, I am ceding my space in this week's newsletter to her message in its entirety. Please read on for a great message from Principal McDonald.
- Bart Hawkins, Riverdale High School Principal

Dear Riverdale Families,
Chronic absenteeism is a big concern across Oregon. According to state standards, a student is considered chronically absent when they have missed more than 10% of the school year - roughly two days per month.
There's a very strong correlation between good attendance and success in school. On the other hand, students who regularly miss school are also more likely to struggle in school.
Every Day Matters here at Riverdale. Our goal is to have every student attend 90% of calendar school days. Research shows, it's easy to see the truth in those three simple words: Every Day Matters.
Students who regularly miss school can quickly feel hopeless, and returning becomes harder and harder.
Being chronically absent puts kids at risk for dropping out of high school or falling behind their peers academically.
When it comes to tracking chronic absenteeism, all absences count - excused or unexcused. All absences represent lost time in the classroom and therefore, lost opportunities to learn.
It doesn't take much - just two absences per month, to be considered chronically absent. This is equivalent to 18 days over the course of the school year.
Attendance patterns are set in the first months of school and can be predictive for the rest of the school year. That is why we are asking families to join us in an effort to raise awareness about the negative impacts of missing school. (Of course, when children are truly ill, it is in everyone's interest that they stay home to recover!)
You can expect a series of regular communications this school year about our progress toward the goal of keeping our students' rates well above 90%. For those families struggling to get their children to school, we are here to help. Please do not hesitate to ask for our support! Families of students already at risk of being chronically absent will soon be notified of the processes we use to get student attendance back on track.
- RGS Principal Jen McDonald
Human Geography Highlight
Students got a taste of the Model United Nations class/club led by Ms. Hansen in Mr. Johnson's Human Geography class last week.
Their essential question: How do governments cooperate to address global issues?
In this Model United Nations Simulation, each student represented the country they researched this trimester in Human Geography. Students were tasked with reviewing the draft resolution before them, reading what the other countries proposed - to see what they agree with and what things they want to change - and discussing refugee issues. Some of the countries in this simulation have viewpoints that don't necessarily align with the student's, making the debate more challenging.
After they drafted a resolution on ending statelessness using material from the UNHCR's Model UN Refugee Challenge, students caucused to find allies, plan strategies, and draft speeches. After caucusing, debating semantics and wordsmithing on certain clauses, every country was asked to vote and the ayes had it - the resolution passed!
The Model UN Class begins next trimester and the MUN Club meets on Wednesdays during lunch.
Students of all experience levels have the opportunity to participate in a virtual state-wide MUN activity on Wednesday, November 16. Get more info and register here.
French Field Trip
On November 3rd, current and former Riverdale High School French students had the opportunity to attend a dress rehearsal of the Portland Opera production of Georges Bizet's Carmen at the Keller Auditorium. In class, students spent time reading and discussing the tragic life of French composer, Georges Bizet, and became familiar with the plot and cultural relevance of the story of Carmen. The opera was performed in French with English captions. Students were impressed with the singing talent and their own ability to understand much of the French used in the production. Madame Christensen is excited to share other French language-related events in the Portland area, so please don't hesitate to contact her if you know of events that students might be interested in.
Student quotes:
Hannah M. (French 2): J'adore Escamillo!
Helen M. (French 4): L'opéra était émouvant. J'aimais les acteurs et les chansons.

SOS Curriculum
This month, the team from Jory Mental Health, along with our School Counselor, will be facilitating training for students during the advisory period to increase our community's understanding and support of student's mental and emotional health. S.O.S (Signs of Suicide) is an evidence-based curriculum that has demonstrated an improvement in students' knowledge and adaptive attitudes about suicide risk and depression.
Designed for grades 6-12, SOS teaches students how to identify signs of depression and suicide in themselves and their peers, while providing materials that train school professionals, parents, and communities to recognize at-risk students and take appropriate action. After the training, students will complete a screening questionnaire that will be reviewed that same day by the mental health team. Any student who shares that they are experiencing suicidal thinking will be provided with individualized support and follow up by one of the providers or school counselors that same day. Parents/caregivers will be alerted if their student is in need of additional support or safety planning. Students who report levels of depression or anxiety, but without suicide risk factors will also be followed up with the week of the training. Students will also receive a list of support community resources, along with information on supports available at school. If your family would like more information on available support or the S.O.S. curriculum, please contact Simone Nagle at simone@jorymhc.com
REMINDER
RHS Jazz Band is Back
All instruments are welcome. This enrichment course covers the study and performance of swing, latin, funk and rock styles with an emphasis on advanced rhythmic concepts. Students need at least two years playing experience on their instrument and will go through an audition process. Knowledge of concert B flat, E flat and F scales and arpeggios would be a big plus. Rehearsals will take place on Tuesdays and Thursdays from 7:20-8:20 a.m.
Drama Info Meeting
We look forward to welcoming our new drama teacher, Rachel Warren, to Riverdale High School. She will direct two plays: one in January/February and one in April/May. There will be an informational meeting on Tuesday, Nov. 15 from 5-6 p.m. in the Maverick Room.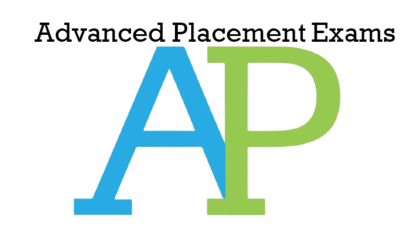 REMINDER: Due Nov. 15
AP Testing
This year, students, especially juniors and seniors, may be interested in a number of particular tests: AP Calc AB, AP US Government and Politics, AP Biology, and AP English Language and Composition. If you haven't already had the conversation and think that you may be interested in one of these tests, talk to your teacher who covers that particular subject. Students interested specifically in AP English Language should talk with Robert Lovvorn, Riverdale's College Counselor.
Registering
To register for an AP exam, students should head over to College Board's My AP website. If a student does not already have a College Board account, they will have to create one. Once one has an account, one will be able to register for a specific test using Riverdale's list of AP Join Codes. If you are having trouble figuring out how to register, College Board provides detailed instructions for Joining an AP Class Section and Registering for an Exam.
Registration must be completed by November 15th, 2022. The cost for each exam is $97, and there is a required non-refundable deposit of $40, which will be used to cover any cancellation fees. Students who wish to register for a test after this date are assessed an additional $40 late fee. Late registration is available until March.

The deposit for these exams is due by November 15th. Directions are provided on the Riverdale AP Testing Agreement, which must also be turned in with the deposit. A separate AP Testing Agreement and deposit must be turned in for each test a student chooses to take.
Final Payments: Must be submitted by March. Students who wish to submit their payment in full by the November 15th deadline may do so.
Read the full AP Testing message here.
REMINDER: Nov. 13 Deadline
Register for Winter Sports
Read all of the requirements and info here.

How to register
Sports physicals
Just a reminder that sports physicals are good for two years and must be completed on the required OSAA physical exam form.
Practice start date: Riverdale High School – Monday, Nov. 14
Winter programs
Esports - Students will compete in the Rocket League esports team! The RHS team needs at least 3 students to be able to compete.

Fall Sports Awards Night
Tuesday, Nov.15 at 7 p.m. @ RHS Gymnasium
Come join us to celebrate the many accomplishments of our fall sports teams. Athletic Director Derek Duman will be handing out Varsity Letters to and all league awards followed by program-specific team awards and recognitions. Cookies and lemonade will be provided.

Winter Sports Night
Thursday, Nov.17 at 6 p.m. @ RHS Gymnasium
All winter sports parents are strongly encouraged to attend. Athletic Director Derek Duman will be going over athletic policies and information for the upcoming season. Following his presentation, each program will hold their respective parent meetings.

Important Dates
Thursday, Nov. 10 - Sophomore College Night from 6-7 p.m. via GM
Friday, Nov. 11 - Veterans Day (no school)
Monday, Nov. 14 - RHS Winter Sports Practices Begin
Tuesday, Nov. 15 - RHS Drama Info Meeting from 5-6 p.m. in Maverick Room
Tuesday, Nov. 15 - Fall Sports Awards Night at 7 p.m. at RHS
Wednesday, Nov. 16 - Fall Music Concert from 7-8 p.m.
Thursday, Nov. 17 - Winter Sports Night at 6 p.m. at RHS
Nov. 21-25 - Fall Break